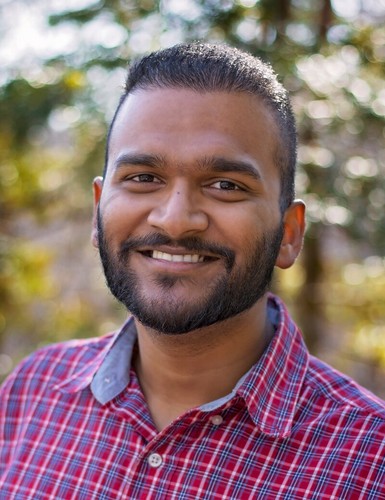 After developing and running a successful Physiotherapy & Massage Therapy practice in Northern Ontario for two years, Shardul moved closer to mountains to the beautiful western Canada which has always been his calling. It was challenging to let go of a busy stable practice but he always believed that one needs to get out of their comfort zone often to learn and grow. He felt the need to take this step for his personal, professional growth and have different life experiences.
Shardul graduated from Rajiv Gandhi University of Health Sciences' four and a half year Bachelor of Physiotherapy Program (B.P.T) program in India before moving to Canada in 2011. He, then pursued his further education in Massage Therapy and graduated with Program Dean's Honor List from Lambton College Massage Therapy program in Sarnia.
What makes Shardul unique as a Physiotherapist is his hands-on Myofascial Release Approach. He blends John Barnes Myofascial Release approach with Selective Functional Movement Assessment. This is based on Regional Interdependence- A Whole Body Approach. Finding the root cause of the pain, not just focusing on the symptoms and then focus on learning new functional patterns, thereby eyeing for functional independence. Physiotherapy sessions are usually an hour long and it is strictly one-on-one. Shardul strongly believes in educating client about self care/treatment and prevention.
His Massage Therapy approach is usually combination of Myofascial Release and Swedish Massage techniques.
Shardul is excited to be a part of Core Centre of Health. He strongly believes in Team approach and he believes that together, as therapists and practitioners with unique skillsets can be so effective in helping clients reach their goal faster and high-quality care under one roof.
More information on Myofascial Release-
Myofascial Release is a safe and very effective hands-on technique that involves applying gentle sustained pressure into the Myofascial connective tissue restrictions to eliminate pain and restore motion. This essential "time element" has to do with the viscous flow and the piezoelectric phenomenon: a low load (gentle pressure) applied slowly will allow a viscoelastic medium (fascia) to elongate. The use of Myofascial Release allows the therapist to look at each patient as a unique individual. Our one-on-one therapy sessions are hands-on treatments during which our therapists use a multitude of Myofascial Release techniques and movement therapy. We promote independence through education in proper body mechanics and movement, self treatment instruction, enhancement of strength, improved flexibility, and postural and movement awareness. Each Myofascial Release Treatment session is performed directly on skin without oils, creams or machinery. This enables the therapist to accurately detect fascial restrictions and apply the appropriate amount of sustained pressure to facilitate release of the fascia. For more information visit www.myofascialrelease.com
Shardul also has a special interest in horse rehabilitation. He helps horses and address their musculoskeletal issues through Equine Myofascial Release techniques.
Shardul enjoys Yoga, playing Tennis, Climbing, travelling and be outdoors. Open Mindedness, Altruism, Mutual Respect are some of his key qualities."